It's almost the end of school and the beginning of summer vacation! This must be the most favorite time of year for my kiddos (other than Christmas)! School's out, the days are longer, and bedtime is anytime.
Since we are on the countdown to graduation here in our home, I decided to use this week's sketch at
Papercraft Star
to create a little card for my son. I always enjoy the little notes he writes me, so I hope he feels the same way with my notes to him!
I used a star-shaped die cut from Papertrey Ink and a chipboard star from My Mind's Eye, wrapped some twine and added a button. Pretty simple, right?
I stamped a sentiment from
Missing You
by Tradefish Designs - gave it a little curve and hand-cut around to create a little banner.
Now I think I will fill the inside of this card with a gift certificate to Barnes and Noble. Even though school is out, reading bedtime stories is the favorite way to end a long summer day!
Now I hope you will join us for the challenge this week. Here are the details to
play along
and have the chance to win some fun prizes...
Challenge 49
Create any project you wish using this sketch as your inspiration.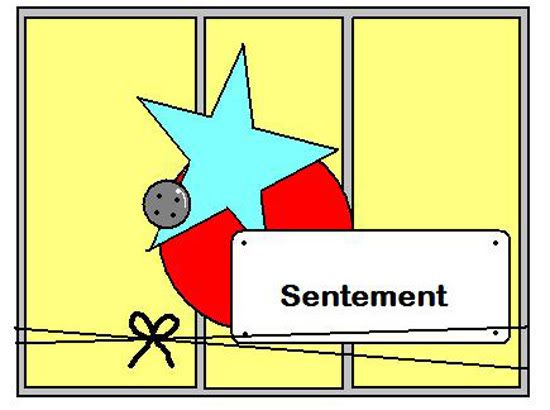 Supplies Used for "You Make Me Smile" Card: