Hello everyone! Today I am sharing another card I created for the
Papercraft Star
Design Team. This week's challenge is to create any project using a photo as your inspiration (
see bottom of this post
).
For my card, I pulled from the orange and gray colors in the photo to create something a little fun for any occasion worth celebrating!
Isn't this card so fun?! The color combination is something I would have never thought of, but now that I tried it, I just love the results! That's exactly why I love playing along with color challenges - they always push you to try something new.
I chose papers from My Mind's Eye - Stella and Rose (
Mabel
) and Cosmo Cricket's
Upcycle
. To give my paper a little more "umph", I embossed the gray paper and sanded the raised portion with a file. The result is a nice, soft texture!
I folded and pleated my rusty orange satin ribbon with a simple hot glue gun. Nothing fancy, just glue and fold...glue and fold. Then, I added a new crinkle ribbon color. To me, the colors remind me of a sunset. A little yellow, with peeks of orange bursts. So pretty!
Then, I added a pop of purple because in the inspirational photo, there is a small purple flower sitting behind the sofa. You have to look real close to see it!
And what card wouldn't be complete without a fun sentiment from
Waltzingmouse
? Again, I am loving the rusty orange and gray color combo. It's such a refreshing change. I will have to remember this for making cards in the fall.
Well, I hope this card leaves you inspired to play along in the challenge at
Papercraft Star
. I'd love to see what you create with this fun color combo. Here are the details...
Challenge 52: Photo Inspiration
Create any project you wish using this photo as your inspiration.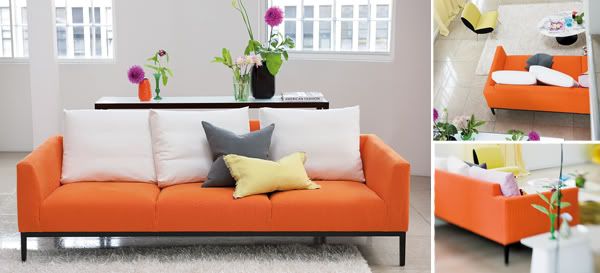 Thanks for stopping by!
Supplies Used for "Have A Rootin' Tootin' Time" Card: